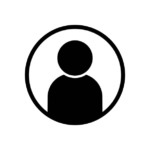 Rodger Crawley
Chief Pilot
Rodger grew up in the Richmond area and became interested in flying from attending airshows as a child. While in High School, Rodger served as an EMT with a local volunteer rescue squad. It was there that his fascination with helicopters grew, by seeing first hand how they helped to save the lives of car accident victims. While attending Virginia Commonwealth University, he earned his private pilot's license and was active in a local flying club. After Graduation from VCU, he entered the Army's Warrant Officer Flight Training Program.
After completing flight school at Fort Rucker, Alabama, Rodger reported to Fort Carson, Colorado where he served as an OH-58 aeroscout pilot. After flying with the "Cav" he transitioned to the UH-60 Blackhawk. As an air assault pilot, he flew missions in support of the light infantry. During his time in the Army, Rodger stayed proficient in many different types of flying to include sling load, night vision goggles, high altitude mountain flight and fire bucket operations. He also attended the U.S. Army's Air Assault School.
In October 2000, Rodger left the Army to fly for a regional airline. There he flew the Canadair Regional Jet to locations throughout the East Coast. After several years of making contrails, Rodger realized that something was missing. It was the thrill of flying helicopters. Rodger joined the HeloAir team in May 2003.